Taking a snapshot
See Project snapshot for the same info but for Projects.
Where¶
Under the "Actions" dropdown on an environment.
If the action to take a snapshot is disabled, you might not have the required permissions. Please contact the helpdesk if you believe this should not be the case.
⚠️ IMPORTANT: All snapshots created via this method are publicly accessible by anyone with the link. Be careful when sharing this link.
What does it do?¶
Environment snapshot¶
This action creates an archive of all the files present in the application folder of the chosen environment, as well as a backup of the database (if a database exists for this environment). Taking a new snapshot will overwrite any old snapshots for this environment. You can download this archive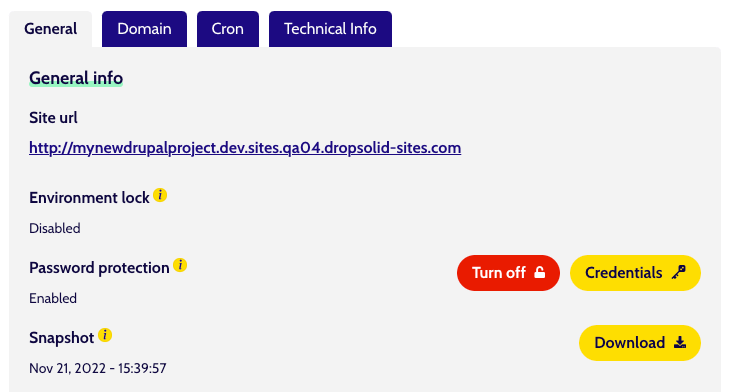 If the snapshot is marked private it can't be downloaded directly. Please contact support if you need access to a private snapshot.